Where the heck did 2016 go?
I'm sure I'm not the only person that's been thinking, or saying, that.  Looking at my last post date is a pretty clear indication that I've been busy and that there have been a whole lot of changes in the past year.
The one constant throughout has been weaving, and the focus and centering that the process and the result provides.  2016 did a tremendous job knocking me off-balance, in both positive and negative ways, but there was always fiber, yarn, and textiles to set me back on my path – either through the making or through the friendships those passions have created.
Even though 2017 has hardly started, it's already clear that this will be another year of change.  I'm about to take a three-week trip to India to learn about and experience the artistry of some of the Maiwa artisans.  I'm taking part in the FoldUnfold exhibit, vending at PlyAway, and continuing to participate in the Beyond Plainweave Garments study group.  All this while taking on lots of responsibilities elsewhere.  I think that left me with so much to say/write that I didn't know where to begin, which resulted in not starting at all.
So, in the spirit of sporadic posting, I'll say that I'm already one-up on 2016 by posting this today.  And, as I start laying out clothing, gear and miscellany for Monday's departure, I'll say that I hope to be back posting when I return.  Because it's about *starting*.  And not taking myself (or anything else) to seriously.  Because a little mischief is a good thing.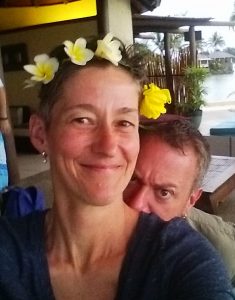 Oh, and one more thing – GO PACK GO!